Torque Release Technique
"The quality of healing is directly proportional to the functional capability of the NERVOUS SYSTEM to send and receive nerve messages."

-Journal of Neurological Science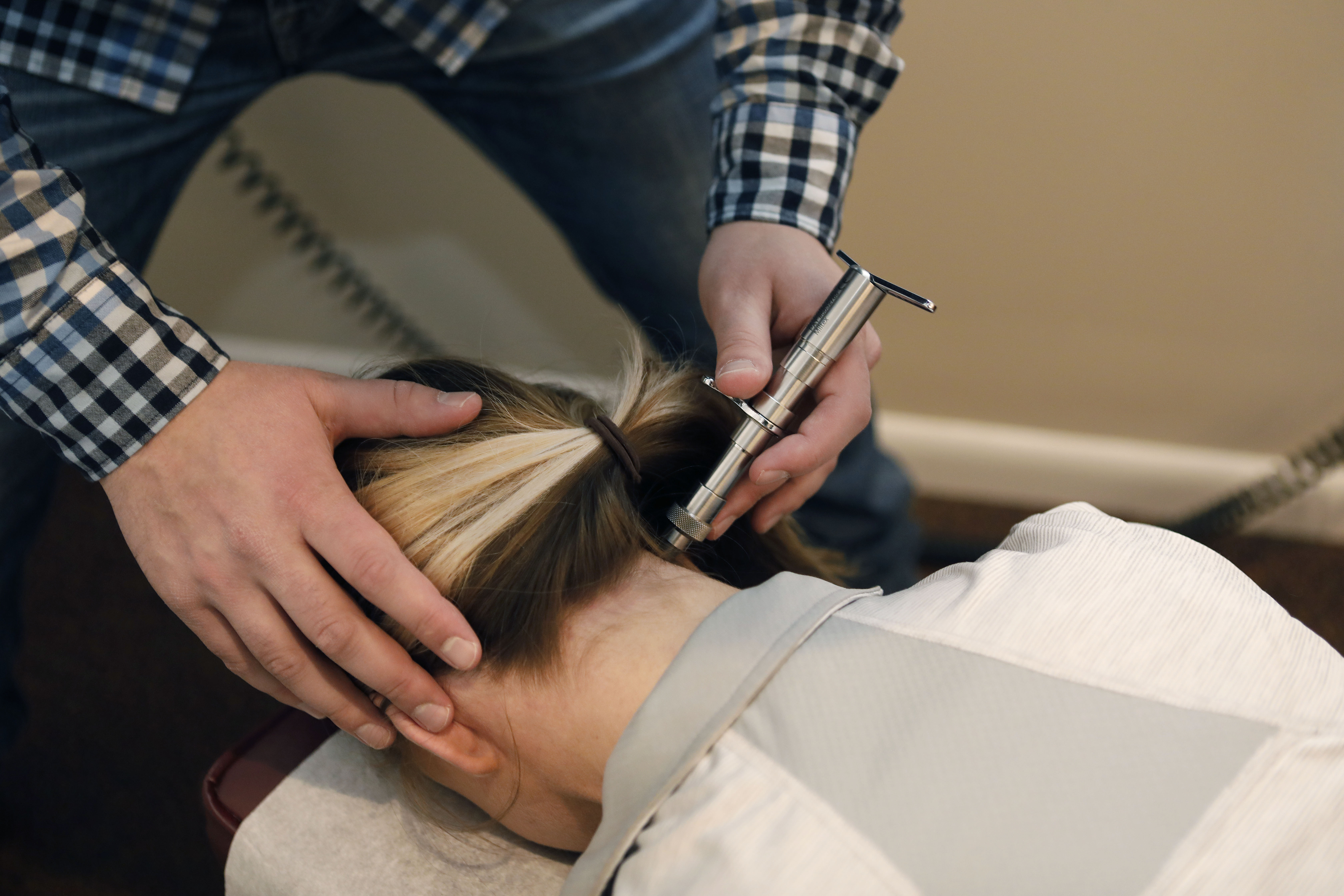 The most advanced, up to date, results driven Neurologically-based Chiropractic technique out there!

A specific protocol to locate, analyze and correct primary Vertebral Subluxations!

Safe, specific, gentle for all ages!

7 techniques in 1

Over 120 years of research combined

Integrator adjusting instrument – Releases in torque like fashion @ 1/10,000 of a second, to reset or reboot the Nervous System facilitating healing immediately! No "twisting, popping or cracking"!

Stimulates the BRAIN reward cascade & Parasympathetic Nervous System (Rest, digest, repair, regenerate, reproduce!)

Rewires the BRAIN & Nervous System to more healthy, functional patterns!

Long term, Sustainable results!

Everyone is different – TRT is specific to YOU!

Never hit a plateau with Neurologically-based Chiropractic care!* Always keep improving!
The picture below is a before and after NeuroThermal scan following Torque Release Technique protocol to remove Nerve Interference so the body can heal, function and operate at 100%!