Softwave Therapy at Camarata Chiropractic
Welcome to Camarata Chiropractic, your go-to center for Softwave Therapy in Rochester. We are dedicated to utilizing innovative, non-invasive treatments like Softwave Therapy to help our patients lead a pain-free and healthy life.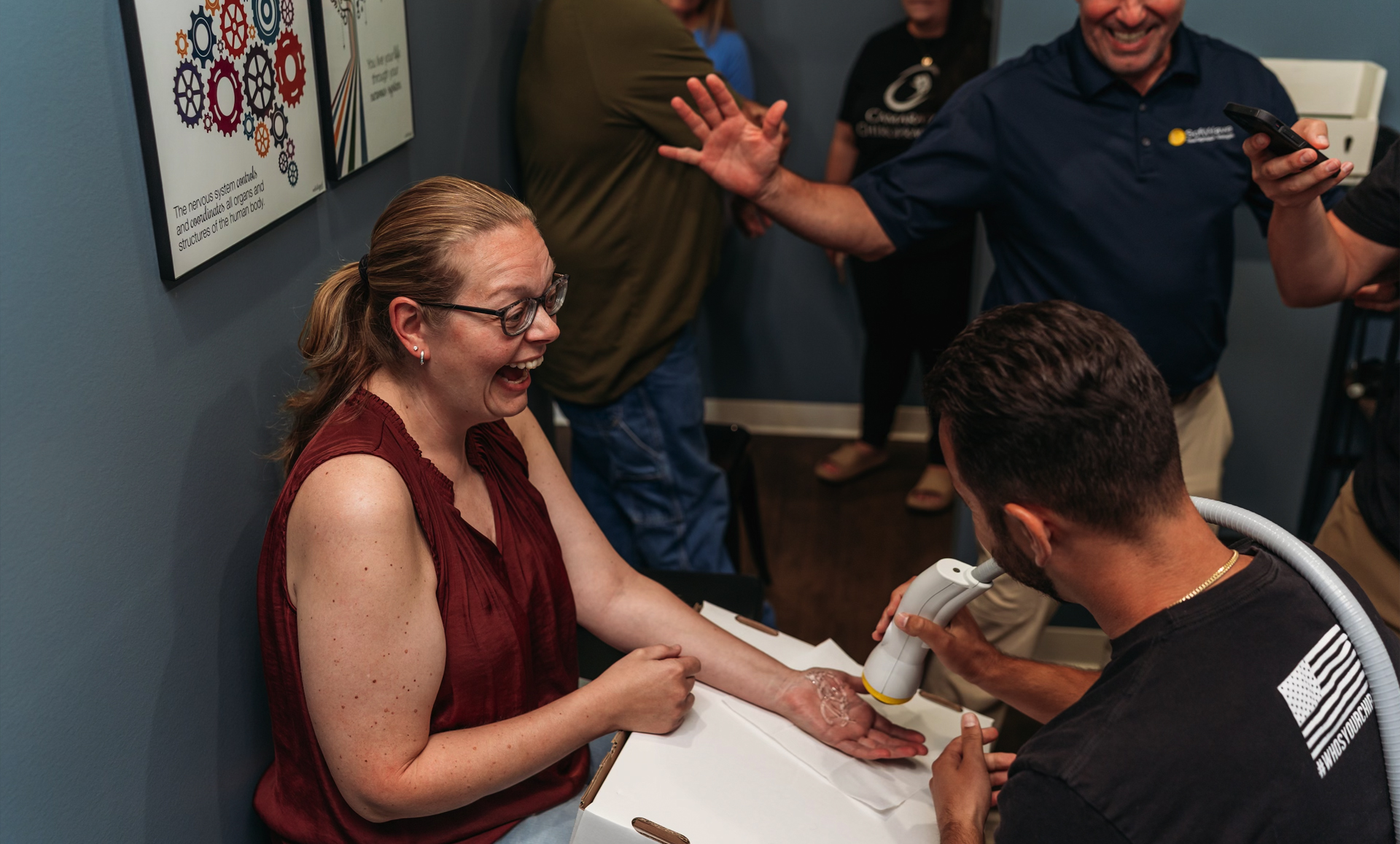 Softwave Therapy: An Innovative Approach to Healing
Softwave Therapy is a cutting-edge, non-invasive therapy that stimulates your body's natural healing process by reaching the cellular level. Harnessing the power of electrohydraulic supersonic acoustic waves that travel 3355 mph, it targets the painful, injured area or arthritis reducing inflammation, improving circulation, and accelerating the body's self-healing mechanisms.
SoftWave Tissue Regeneration Technologies OrthoGold 100 is an exciting breakthrough option now available in the field of regenerative medicine! It is clinically proven, both nationally and internationally recognized and FDA cleared with a high success rate in clinical trials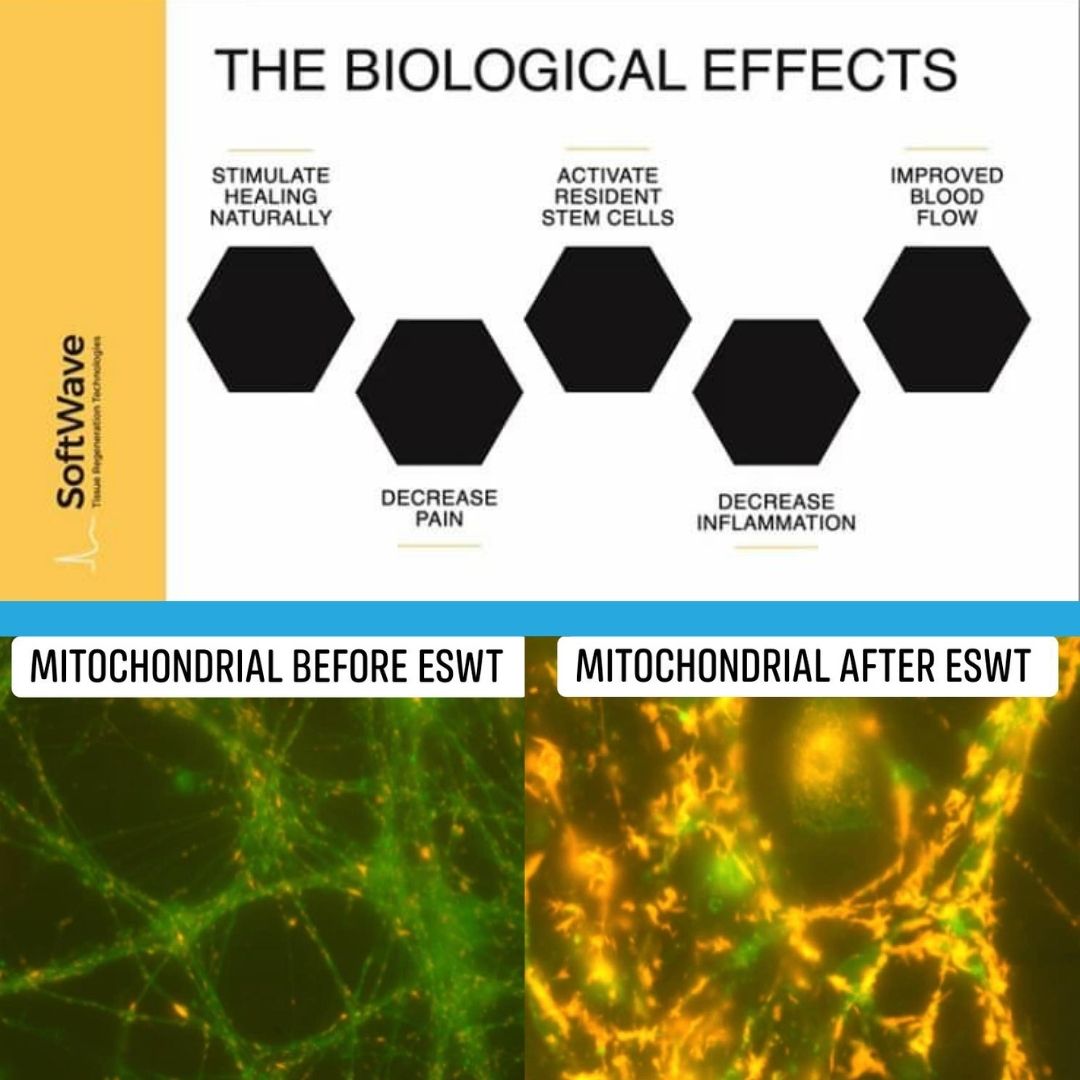 Softwave Therapy in Rochester at Camarata Chiropractic is a revolutionary alternative to traditional invasive procedures and long-term medication use. It's a solution for individuals who have struggled with chronic pain conditions, sports injuries, and various health conditions.
COMMON PROBLEMS THAT MAY BENEFIT FROM SOFTWAVE THERAPY!



What to Expect From Softwave Therapy in Rochester, NY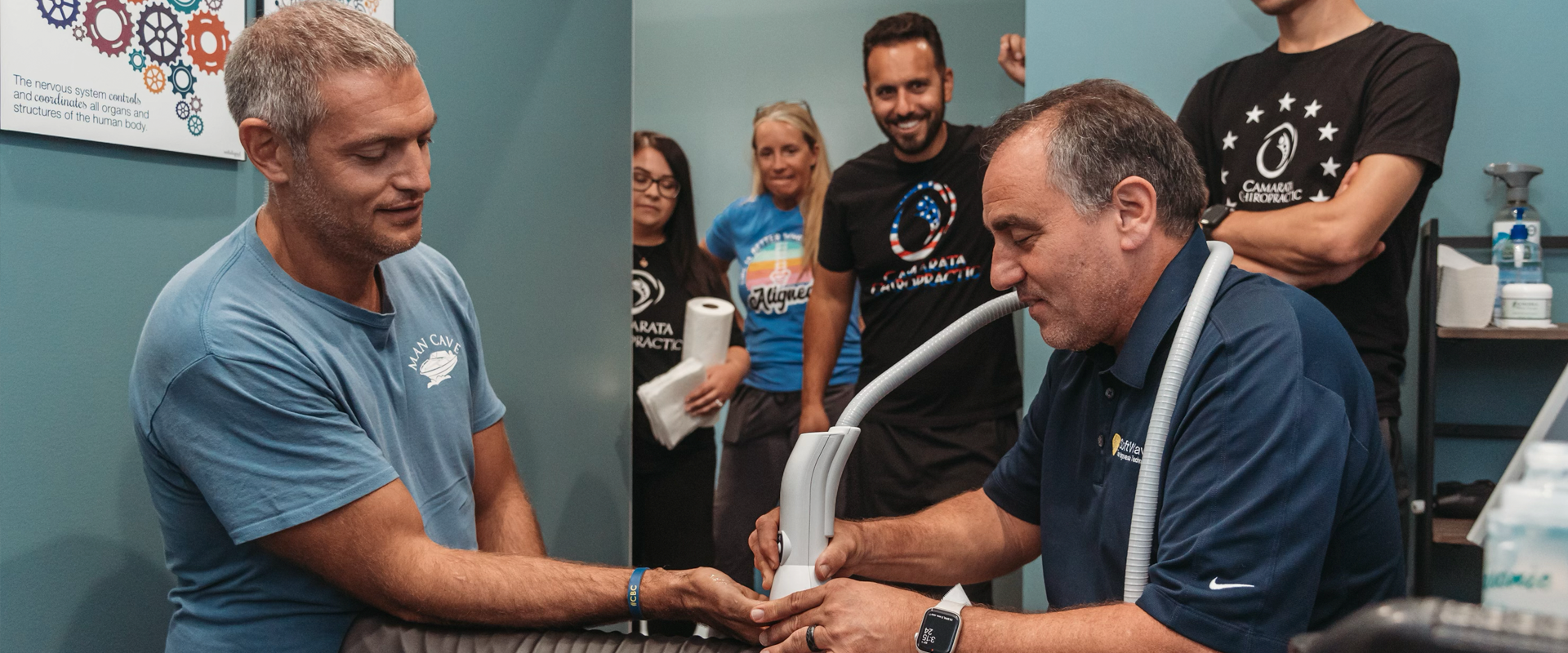 When you choose Camarata Chiropractic for your Softwave Rochester treatment, we guarantee a personalized, attentive, and compassionate approach. Our team, led by Dr. Sam Camarata, is committed to ensuring your comfort and understanding of the procedure.
Prior to your treatment, we conduct a comprehensive evaluation of your condition to develop a personalized treatment plan that addresses your unique needs and health objectives.
During the Softwave Therapy procedure, you may feel a mild pulsing sensation. However, the process is typically pain-free and requires no recovery time, enabling you to get back to your daily routine immediately after the session.
Ready to experience the power of healing? Request a Softwave appointment today!
Committed to Your Wellness
At Camarata Chiropractic, we believe in the power of the body's inherent healing abilities. Through Softwave Therapy, we aim to provide a holistic solution that not only alleviates symptoms but also treats the root cause of your discomfort.
We're passionate about being your trusted partner in Softwave Rochester treatments, guiding you on your journey towards optimal wellness.
To find out if Softwave Therapy at Camarata Chiropractic is the right choice for you, we invite you to book a consultation with us today. Our team is ready to welcome you into our healing space, where your journey to wellness begins.